Websites That Help You
Convert More Sales
Conversion optimized websites that look great on all devices and actively work to sell your products & services.
Web Design Bangkok
Direct Response Web Design in Thailand Designed to Help You Sell More Services
Highly Persuasive is a strategic web design company based in Bangkok, Thailand. We specialize in direct response websites, designed to drive conversions for b2b, hospitality & service brands in Southeast Asia & around the world.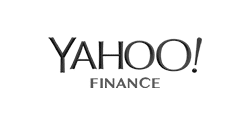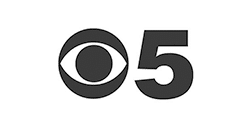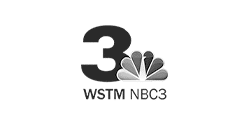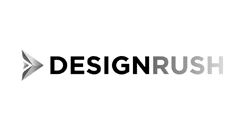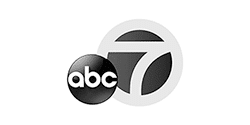 We believe that every great brand starts with a deep understanding of your customers and their needs, wants & desires. Our brand experiences are designed to guide customers through the buyer's journey one step at a time.
Should I
Stay

or Should I Go?
You've only got 7 seconds.
That's the average time a visitor takes to form a first impression of your website. That's the average time it takes for them to decide "should I stay or should I go". The sad truth? Most websites lose 80% (or more!) of their visitors in that time.
In order to keep visitors engaged and get them interested in what you sell, you need to stand out and get noticed. That's where we come in.
Websites Designed To Drive Sales & Converisons
Your site will be successful because it's built around your content goals and conversions.
Our designers aren't just web designers; we're also experts in user experience. We'll design your site around maximizing conversion rate to increase the number of visitors who become leads.
But we'll also design it around your business so your visitors become your customers.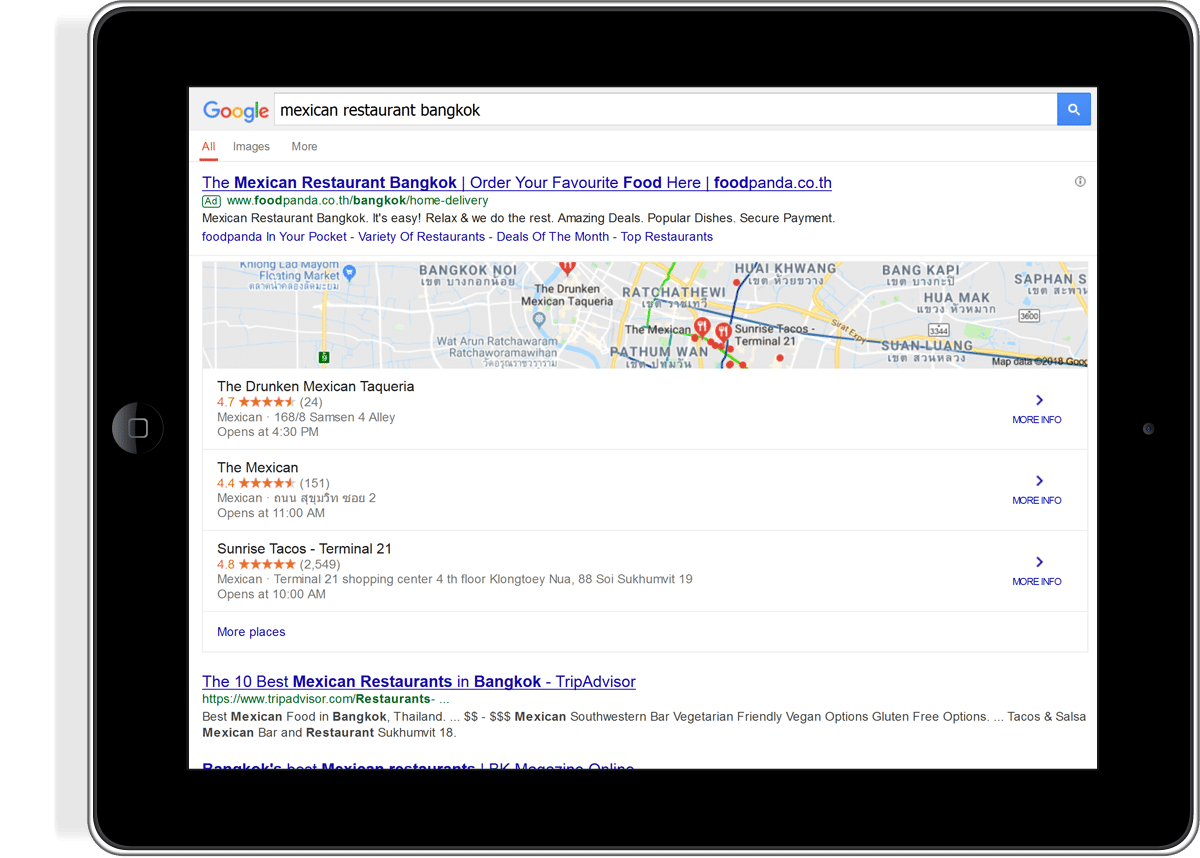 Stand Out In Google Search (SEO Optimized)
Getting your business to rank higher in Google search is definitely important, but optimizing your page titles & descriptions for humans is the difference between getting people to actually visit your website or passing you by for competitors.?
We'll help you do both with a solid on-page SEO strategy that's designed to entice humans with benefit-driven copy while also telling Google what your site is all about, to match you with the right searchers. All of the key pages of your website will be search engine optimized and SEO friendly according to best practices.
Get Key Insights Into Your Date for Audience & Traffic Sources
Understand where your visitors are coming from and what they're looking to achieve.
We'll set you up with Google Analytics and make sure it's configured properly,? then we'll measure conversions and use the data to improve your content.
Our goal is to make sure you're getting the most value out of your site.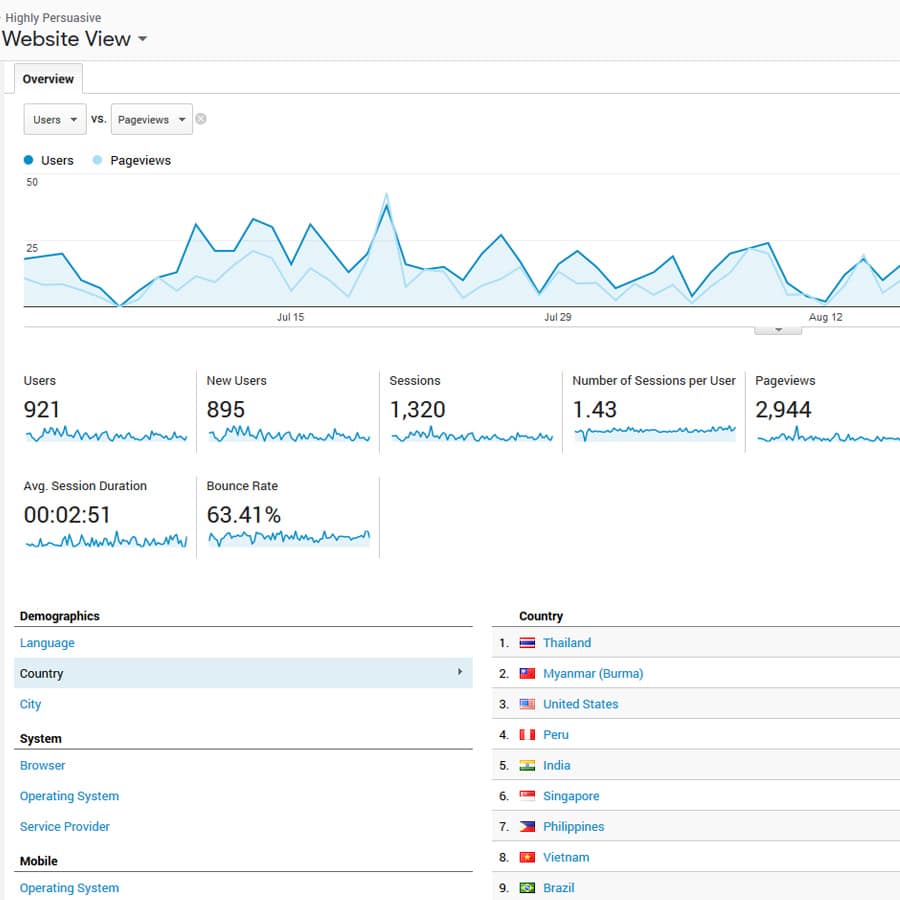 The brand identity that Highly Persuasive developed & designed for us is exactly the type of image we wanted to convey for the Beestro. Highly recommended!

Christopher O'Leary

Co-Founder--The Beestro Bangkok
"We've been working with Highly Persuasive for almost 2 years many of our potential clients and guests visited our website & always comment on the website"

Aung Soe Kyaw

Director--GGI Myanmar
"Our monthly subscriptions for new customers signups increased substantially from 7 to 22 in the first month alone. This was almost exclusively due to the landing page redesign and subsequent graphic enhancements!"

Nat Silaporn

Marketing Manager-- Fitness First
"Our content marketing strategy was lacking in authenticity and value. We brought on Highly Persuasive as a marketing consultant who opened our eyes to the value of inbound marketing. As I write this (2 months post campaign), we have seen a dramatic increase in not only the quantity of organic traffic, but more importantly, the quality."

Phil Hobbing

Marketing Manager -- Alvarez & Marshall Singapore
"I find your services are amazing. You are way better than our local services. I find the money is worthy spent. We can always get what we want with you. Not so expensive. And very responsive."

Aung Thein

Managing Director - Kaung Swan Htet Trading Co.
READY TO MAKE YOUR


WEBSITE MORE PROFITABLE?
Fill out our brief project inquiry form and someone will get back to you shortly.
Or if you'd prefer, you can reach us on facebook or email us directly at hello@highlypersuasive.com